In the EMS Data Cube you can explore the public NEMSIS data sets. This includes Version 3 (v3) EMS data from the past two years and calendar year-to-date. This powerful analytic cube allows users to access, filter, and compare nationwide EMS data.
Create a report using the v3 EMS Data Cube:
Use Chrome or Firefox browser for optimal performance.
Click the link below to login.
Select either v3 data.
Review which NEMSIS National Data Elements can be extracted.
Review a brief tutorial for quick tips and a better experience.
Get started! Practice is the best teacher.
Please do not change the User Profile for the Cube. There is no mechanism to save your work in the EMS Data Cube. You will need to download the data and save the MDX to revisit the same query later.
Each Monday, the v3 EMS Data Cubes may intermittently be offline as new data are processed into the Cube. Check back later if you are unable to access the Cube.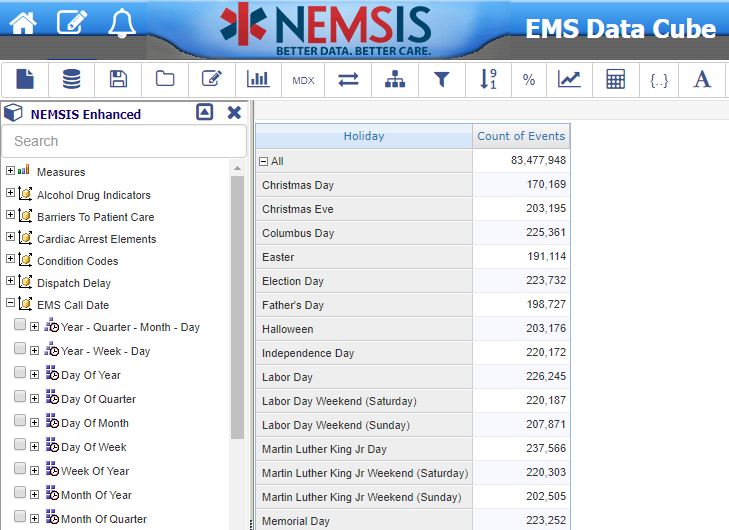 ---

Requirements to connect to the cube:
Use Chrome or Firefox as your browser
Use the username and password provided to you by the NEMSIS TAC.