0
EMS activations in 2017
Fastest time from record completion to National Database arrival
7907829
EMS activations in 2017
4016
EMS agencies in 2017
Fastest time from record completion to National Database arrival
State & Territory Version 3 Transition Information
...and the status of Version 3 submission to NEMSIS
These maps show the current status of NEMSIS participation across states on our two data standard versions. As new states start submitting to the national database their color will change to green, and the national dataset will become more complete. Click on a state or territory for more information and check back often to see the country "go green".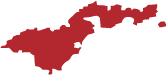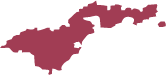 LATEST NEWS
Access the NEMSIS V3 EMS Data Cube
The new NEMSIS V3 EMS Data Cube is now live, watch the video below to learn how to access the cube and start building reports:
Version 3.5.0 Revision
Careful consideration of posted requests for revisions to the NEMSIS 3.4.0 standard began in early October, during the NEMSIS V3 Implementation meeting, and continue through bimonthly V3 Implementation webinars and NASEMSO Data Managers Committee calls. WHY MOVE TO V3.5.0? WHAT IS IN THE REVISION? WHEN WILL CHANGES TAKE PLACE? HOW CAN I FOLLOW ALONG?
SOFTWARE VENDOR NEWS
2019 NEMSIS Annual Meeting
Save the date! The NEMSIS 2019 Annual Meeting is scheduled for August 12-13 at the Silver Baron Lodge in Park City, UT. View the Draft Agenda here. Updated 5/17/2019 View EMS Data Managers Invitation Letter here. More information including the registration site and a final agenda will be posted soon. Watch this space for updates!
2018 Annual Meeting Information
Greetings NEMSIS Stakeholders: The mission of the NEMSIS TAC is to enable EMS systems nationwide to collect and make available for use all relevant data to ensure the best possible patient outcomes. As we strive to achieve this mission, we are mindful of the committed efforts of our NEMSIS stakeholders; we could not do this […]