0
EMS activations in 2019
Fastest time from record completion to National Database arrival
34203087
EMS activations in 2019
10062
EMS agencies in 2019
Fastest time from record completion to National Database arrival
State & Territory Version 3 Transition Information
...and the status of Version 3 submission to NEMSIS
These maps show the current status of NEMSIS participation across states on our two data standard versions. As new states start submitting to the national database their color will change to green, and the national dataset will become more complete. Click on a state or territory for more information and check back often to see the country "go green".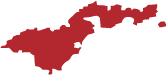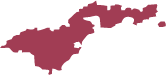 LATEST NEWS
EMS by the Numbers: Impact of COVID-19
The NEMSIS TAC has prepared an updated PDF of the visualizations to the EMS By the Numbers: Impact of COVID-19 on EMS presentation. Download the September 3, 2020 update here:NEMSIS TAC Update to COVID_19 Trends 9_3_2020 Pre-Findings V1 This is current information regarding temporal variations in the type and characteristics of EMS activations occurring in […]
Infectious Disease National Custom Elements – eVitals.25 Update
Click Here to view a guidance document detailing these National Custom Elements and providing a description of their intended use. The latest version includes adding the value "No Touch (e.g., Infrared)" to the eVitals.25 element. The NEMSIS TAC has worked with EMS stakeholders to identify needed National Custom Elements to respond to the COVID-19 pandemic. […]
SOFTWARE VENDOR NEWS
CMS to use NEMSIS data to Evaluate ET3 Model
The CMS Innovation Center will be utilizing NEMSIS data to evaluate the success of the Emergency Triage, Treat, and Transport (ET3) model. Some custom elements and values will be implemented by software companies for agencies participating in ET3.  These custom elements and values can be found here.
V3.5.0 RELEASE TIMELINE
Due to the Spring 2020 COVID-19 pandemic, the V3.5.0 release timeline has been delayed by 6 months. The Office of EMS at NHTSA has reserved the right to further adjust the roll-out schedule based on public-health needs to be elucidated in the Fall of 2020.  The revised timeline for the roll-out of NEMSIS V3.5.0 can […]