0
EMS activations in 2019
Fastest time from record completion to National Database arrival
34203087
EMS activations in 2019
10062
EMS agencies in 2019
Fastest time from record completion to National Database arrival
State & Territory Version 3 Transition Information
...and the status of Version 3 submission to NEMSIS
These maps show the current status of NEMSIS participation across states on our two data standard versions. As new states start submitting to the national database their color will change to green, and the national dataset will become more complete. Click on a state or territory for more information and check back often to see the country "go green".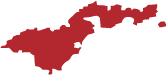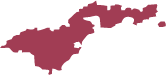 LATEST NEWS
2019 Public-Release Research Dataset Available
The 2019 NEMSIS Public-Release Research Dataset includes 34,203,087 EMS activations submitted by 10,062 EMS agencies serving 47 states and territories during the 2019 calendar year. The dataset does not contain information that identifies patients, EMS agencies, receiving hospitals, or reporting states. Click for more information on how to access the dataset. View the News Release here.
Infectious Disease National Custom Elements
Click Here to view a guidance document detailing these National Custom Elements and providing a description of their intended use. The NEMSIS TAC has worked with EMS stakeholders to identify needed National Custom Elements to respond to the COVID-19 pandemic. These custom elements are made available to EMS agencies and States in an effort to standardize […]
SOFTWARE VENDOR NEWS
2020 NEMSIS Annual Meeting
NEMSIS Stakeholders, we are excited to announce that the NEMSIS Annual Meeting will take place at the Deer Valley Lodges this year on August 23, 24, and 25th. Invitation Letter from Dr. N. Clay Mann More details on registration and hotel will be available soon.
v3.5.0 Bug Reports
Structural errors (or inconsistencies) reported to the TAC, found in the initial release of the NEMSIS VERSION 3.5.0.190930, are listed in JIRA. If the severity of the reported bugs remain low or trivial, the NEMSIS TAC plans to correct the reported issues and reissue a rebuild of Version 3.5.0 on December 1, 2019. Please continue […]