0
EMS activations in 2019
Fastest time from record completion to National Database arrival
34203087
EMS activations in 2019
10062
EMS agencies in 2019
Fastest time from record completion to National Database arrival
State & Territory Version 3 Transition Information
...and the status of Version 3 submission to NEMSIS
These maps show the current status of NEMSIS participation across states on our two data standard versions. As new states start submitting to the national database their color will change to green, and the national dataset will become more complete. Click on a state or territory for more information and check back often to see the country "go green".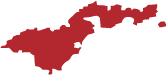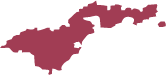 LATEST NEWS
2020 NEMSIS Annual Meeting and Boot Camp
NEMSIS Stakeholders, due to concerns about COVID-19 the NEMSIS Annual Meeting has been moved to an online format. 2020 NEMSIS v3 Implementation Meeting The Annual 2020 NEMSIS v3 Implementation Meeting will be held virtually via Zoom on September 15th, 16th, and 17th, from 9 am – 1 pm (MT). Session topics include: National Custom Elements […]
EMS By the Numbers: Impact of COVID-19
The NEMSIS TAC has prepared an updated PDF of the visualizations to the EMS By the Numbers: Impact of COVID-19 on EMS presentation. Download the August 6, 2020 update here: NEMSIS TAC Update to COVID_19 Trends 8_6_2020 Pre-Findings V1 This is current information regarding temporal variations in the type and characteristics of EMS activations occurring […]
SOFTWARE VENDOR NEWS
V3.5.0 RELEASE TIMELINE
Find more information on the v3.5.0 revision here: V3.5.0 RELEASE PDF of the Timeline
Software Compliance Public Training
Laurel Baeder, NEMSIS Software Design Engineer, reviews the process for EMS software vendors to qualify for and maintain NEMSIS compliance.